NEXT LEVEL
ABM
ABM helps your business work and communicate with high-value accounts as if they're individual markets. By doing this — along with personalizing the buyer's journey and tailoring all communications, content, and campaigns to those specific accounts — you'll see greater ROI and a boost in customer loyalty.
Account-based marketing (ABM) is a business-to-business (B2B) strategy that focuses sales and marketing resources on target accounts within a specific market. Instead of broad-reaching marketing campaigns that touch the largest possible number of prospective customers, an ABM strategy focuses resources for the book of business on a defined set of named accounts.
An important goal of ABM is to identify employees at a specific company who are researching products and services and then customize sales programs and marketing messages to meet the needs of buyers and influencers at that company.
Account-Based Market Research
Account-Based Demand Generation.
Account-Based Content Syndication
Account-Based Profiling
Account-Based Contact Generation
Account-Based B2B Lead Generation
Account-Based Appointment Setting
Account-Based Market Surveys
Account-Based Event Registration & Confirmation
Account-Based Marketing Analytics
Search Network
Account-Based Market Research
Yoan One does the research and analyzation necessary to design and implement programs that leverage some of the best practices in the industry, create value for prospects, and build confidence in your brand that your message is getting to the right people at the right time and in the right way. Yoan One understands the interconnection within marketing and sales and can build trust and confidence by helping you perfect your message.
Yoan One easily assesses accounts on a case-by-case basis to develop a highly accurate and targeted prospect list that covers every country of the world. This includes verifying addresses, validating emails and telephone numbers, and confirming names and positions of those to target within a company.
How we HELP?
We sets search parameters as wide or as narrow as needed.
Yoan One gathers B2B data and tracks micro-actions throughout the campaign.
Yoan takes the time to review your goals and desired results before analyzing an audience or launching a campaign.
Build highly accurate and targeted lists.
Yoan One easily assesses accounts on a case-by-case basis to develop a highly accurate and targeted prospect list that covers every country of the world. This includes verifying addresses, validating emails and telephone numbers, and confirming names and positions of those to target within a company.
Demand Generation
Account-Based Demand Generation.
A solid account-based demand generation solution focuses not only on the product or service but also on the industry. To begin, we make an extra effort to understand specific areas of buyer interest as well as the levels and stages of the buyer journey. This is often done by analyzing the online behavior of buyers and then targeting specific accounts based on relevant online behaviors
Our account-based demand generation service is based on three main pillars:
Fresh Content :

Publishing and sharing relevant and timely content in places buyers are likely to be.

Prospect Reach Campaign:

Running campaigns that act as delivery tools for relevant content, including banner ads, emails, and newsletters that are sent to highly segmented lists.

Better Visibility on Search Engines:

A combination of well strategized content placed on your website, paid search campaigns, and on-page optimization that is all designed to make your site one of the first landing pages for prospective customers.
Our Account-Based B2B Demand Generation strategies will provide a proven return on investment (ROI) and many of our customers will achieve a positive return.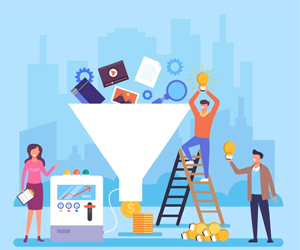 Account-Based Content Syndication
Account-Based Content Syndication
Account-based content syndication is one of the most cost-effective ways to promote information about and from your company. Webinars, whitepapers, seminars, podcasts, case analyses, professional opinions, and other useful content can be made instantly available to many technological buyers who are looking for information that is relevant to the business problem your product solves.
However, instead of pushing your content to all the contacts within a given industry, Yoan One assists in getting your content to the people who are most interested in receiving it and who are most likely to take action on it. We identify in-market accounts pulled from a wide range of professionals within your industry and run ABM campaigns that target their specific interests.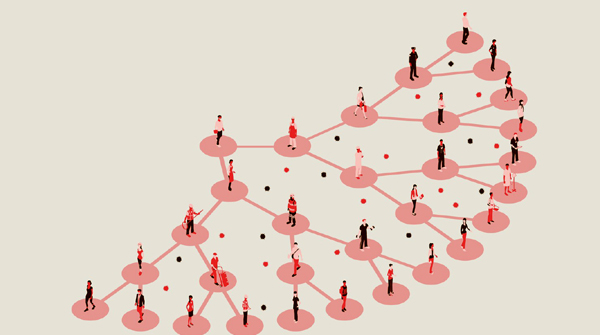 Account-Based Profiling
Account-Based Profiling
Yoan One's primary proficiency is to use technological innovation on a strategic level to help clients get to where they need to be more successfully through new and current accounts. Our account-based profiling solutions provide considerable business advantages in two key areas:
We offer management with insight into markets and lead accounts so they can continually refine sales and marketing strategy.
We proactively inform account managers of sales issues and deliver new business opportunities enabling them to sell more effectively and intelligently.
Our primary objective is twofold:
The Account-Based Marketing Objective

A key objective of account-based marketing is to be able to recognize and properly coordinate the right items to the right number of clients. Knowing the marketability of each item and the needs of potential users are important for creation and placement. This guarantees that marketing deploys the most effective customized strategies and applications, which in turn allows sales to link to the right viewers.

The Account-Based Sales Objective

Account-based sales teams often encounter two key difficulties, looking for new clients and nurturing current ones. This often results in limited sales resources being allocated to both. Further, clients today are more challenging, IT-savvy, and experienced. To meet both objectives, sales needs to support its recognition of accounts and connections with strong account intellect. The latter is crucial to having effective discussions with clients and discovering immediate, mid-term, and long-term possibilities.
Account-Based Contact Generation
Account-Based Contact Generation
Identifying potential customers for your business, product, or service can be difficult as customer demands and expectations are constantly changing. However, if you know your target audience you can learn how to market to them better.
Yoan One identifies the right contacts in your target market and builds a custom designed database according to specific requirements. This database can also be location-based, role-based, or industry-based if you desire. All contacts provided to the client are verified by telephone. We build this database list of companies and contacts that meet predefined parameters and have the capability to build a database across all verticals in all geographies.
Before doing account-based contact generation, Yoan One does the following:
We research demographic profiles for your target audience
We determine the values and lifestyles of your target audience
We determine how you intend your target audience to interact with your service and product
We create a target audience profile
Account-Based B2B Lead Generation
Account-Based B2B Lead Generation
Yoan One has become one of the most successful lead generation companies in the market, assisting many companies in creating more sales leads, enhancing business leads, and increasing the transformation rate throughout the sales process.
Account-based marketing is a strategic approach to traditional lead generation. Instead of wasting your money and resources on targeting vast numbers of accounts, we take the time to specify key groups of accounts that are right for your business, qualify and target those leads before you market to them.
Our best account-based B2B lead generation process to targeted sales lead will help your organization:
Improve product sales and revenue
Concentrate more on closing deals instead of unproductive sales leads
Meet your future business needs
Account-Based Appointment Setting
Account-Based Appointment Setting
Most companies over a wide range of industries aim to find new prospective clients and they do so by setting up B2B appointments. This business process helps a member of one company connect with a member of another company who is also looking for similar business. Account-based B2B appointment setting is mostly made up of specific movers and shakers within a selected industry who knows the potential client.
There are many B2B account-based appointment setting services. Account-based B2B appointment setting services help to tag, identify, and generate sales leads and fix business appointments. This saves time spent on cold calls and allows more time to be spent in lead generation ideas and preparing strong sales pitches for specific prospects that you not only want to connect with but aim to bring in as solid clients.
Account-based B2B appointment setting with Yoan One includes:
Quality control process
Dedicated, quality resources
Powerful communication with your sales team
Business prospects research and analyzation
Knowledge of the business
Closing the sale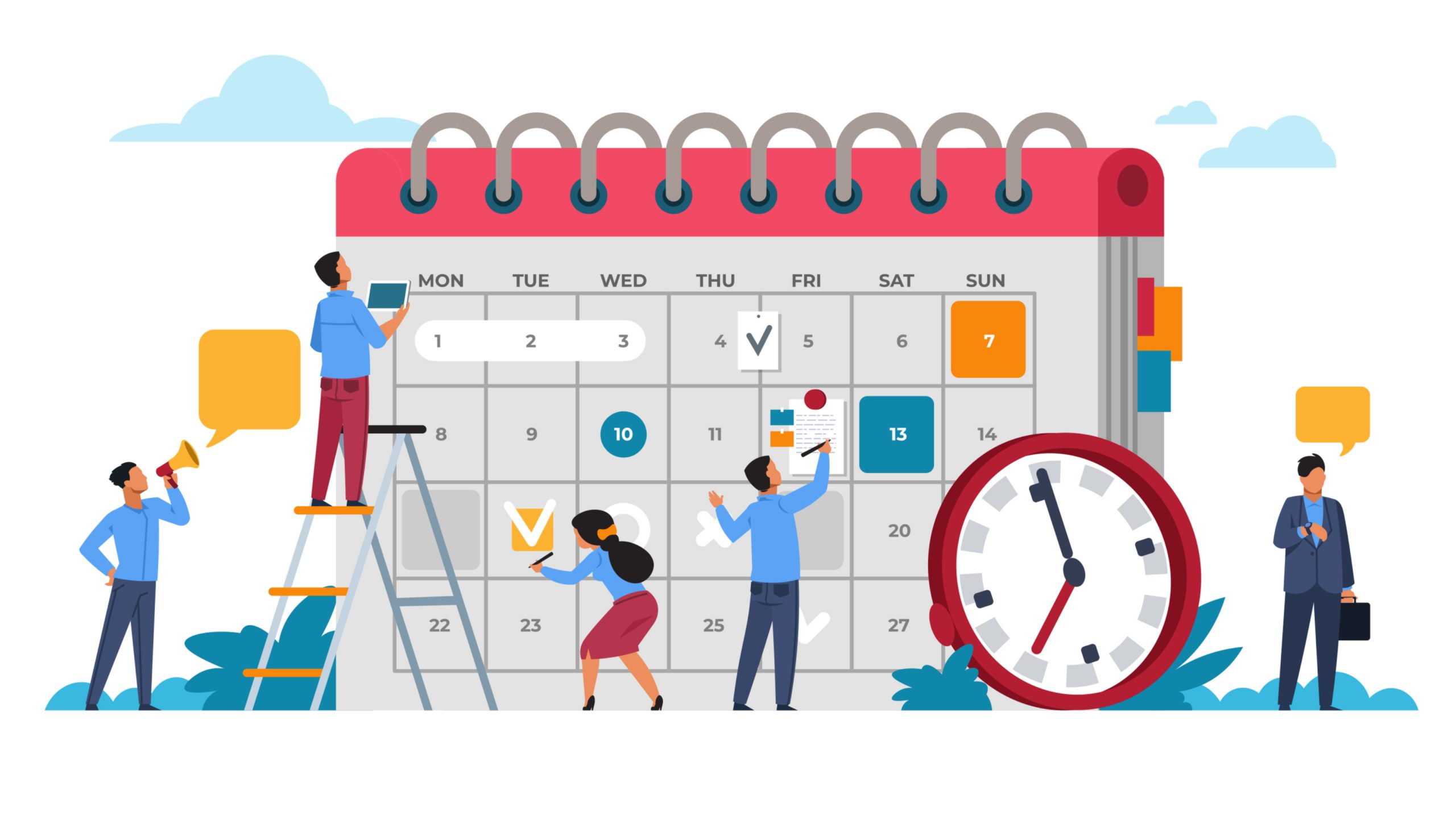 Account-Based Market Surveys
Account-Based Market Surveys
Yoan One can reach potential prospects per requirements given by clients and complete survey questions provided by clients. Account-based market research involves conducting surveys can be initiated based on a wide range of demographics including job title and/or position, location, industry, or event interest. We will complete all comprehensive surveys with questions that pertain to multiple aspects of a prospect and a rating system to rate prospects based on their answers will be created. One survey can or may necessitate conversations from one or multiple prospects.
Our market surveys can help your company:
Obtain a wide reach of market surveys
Get honest answers
Assume substantial cost benefits
Find out about your competitors
Boost customer retention
Account-Based Event Registration & Confirmation
Account-Based Event Registration & Confirmation
Events are wonderful ways to achieve leads. However, leads can be present only when people know about the event and/or if the event is something that interests them. Are you able to achieve and attract the right people to your events? Without a focused list of attendees, effective handling of registration, and consistent follow-up, the best of sales activities or events can be a waste of time and money.
Based on demographics and data in our database, specific prospects will be invited to an event that is being hosted or sponsored by our client. Events are presented to prospects in accordance with their interests and with the client needs. Events can be paid or free, ranging from webcasts to breakfast meetings and from seminars to large-scale branding events. We will get the prospects registered for the event on the client's registration page, including listing targeted audiences and contacting potential prospects by email or phone.
Yoan One Account-Based Event Marketing and Registration Services include:
Handling the entire invitation and outreach process
Event promotion by digital marketing and by phone
Follow-up, both before and after the event
Taking care of lead generation and nurturing
Ensuring event ROI calculation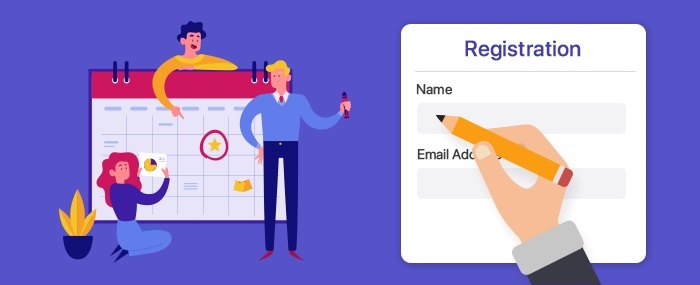 Account-Based Marketing Analytics
Account-Based Marketing Analytics
After specific campaigns have been disseminated, measurement and tracking is everything. Before making complex decisions, insights and analyses are needed to understand prospects within your target group and to help close deals. These insights into the needs and challenges of potential clients can offer major advantages to help close deals when it is most important.
At Yoan One, we ensure that detailed insights along with recommendations for improvement and analysis of sales activities are provided after each campaign. In-depth reporting on targeted account behaviors and changes over time ensure that the right messages are brought to the right people using the right method and at the right time.
Insights can be as small or as large as needed. However, a basic report can effectively show the behaviors and interests of specific accounts. For example, after sending a message to specifically targeted accounts, a report can be pulled to determine how many account users clicked from the message to the website or landing page, if multiple pages, which page was clicked to the most, and how many visitors to that page over time.